10 Seater Tempo Traveller Hire in Amritsar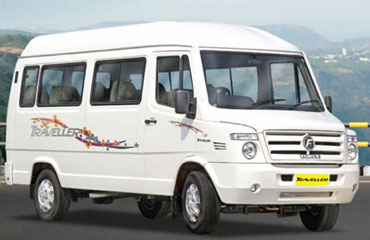 Book 10 Seater ac Tempo Traveller TO PICKUP from Amritsar to Golden Temple Darshan, Wagah border Ceremoney watch and other sightseeing places of Amritsar.
Punjab Sewa Travels offers 10 seater tempo traveller on rental for all tourist place of North India. Luxury 10 Seater Tempo Traveller in Amritsar with 2*1 seating capacity which are comfortable for long journey. Plan 9 to 10 pax for group holidays, book for Family tour of Amritsar & Outstation Tours / Trips / Package from Amritsar in 10 Seater AC Tempo Traveller.
Book for Outstation Tours/Dropping
Amritsar to Dharamahala 10 Seater Tempo Traveller Hire
Amritsar to Mcleodganj 10 Seater Tempo Traveller Hire
Amritsar to Dalhousie 10 Seater Tempo Traveller Hire
Amritsar to Dharamshala 10 Seater Tempo Traveller Hire
Amritsar to Katra 10 Seater Tempo Traveller Hire
Amritsar to Srinagar 10 Seater Tempo Traveller Hire
Amritsar to Jammu 10 Seater Tempo Traveller Hire
Amritsar to Pathankot 10 Seater Tempo Traveller Hire
Amritsar to Chandigarh 10 Seater Tempo Traveller Hire
Amritsar to Shimla 10 Seater Tempo Traveller Hire
Amritsar to Manali 10 Seater Tempo Traveller Hire
Amritsar to Leh Ladakh 10 Seater Tempo Traveller Hire
Amritsar to Delhi 10 Seater Tempo Traveller Hire
Amritsar to Agra 10 Seater Tempo Traveller Hire
Amritsar to Jaipur 10 Seater Tempo Traveller Hire
Online Booking - 10 Seater Tempo Traveller on Rent in Amritsar